Full Day Child Care
At the Y, we provide a safe, nurturing and welcoming environment so families can develop trust in our program. Our program is designed to motivate children intellectually, socially, emotionally, and physically. We are committed to helping all families learn, grow and thrive.
Teachers facilitate positive communication among children by modeling appropriate behaviors. All staff members meet or exceed state licensing guidelines and follow our core values of caring, honesty, respect and responsibility. A wealth of opportunities are provided for the children that help them learn at their own pace and grow to their fullest potential.
For more information, a personal tour, or to obtain a registration packet, please contact Amber Kittleson, Child Care Director at (920) 887-8811x108, or by e-mail at akittleson@theydc.org.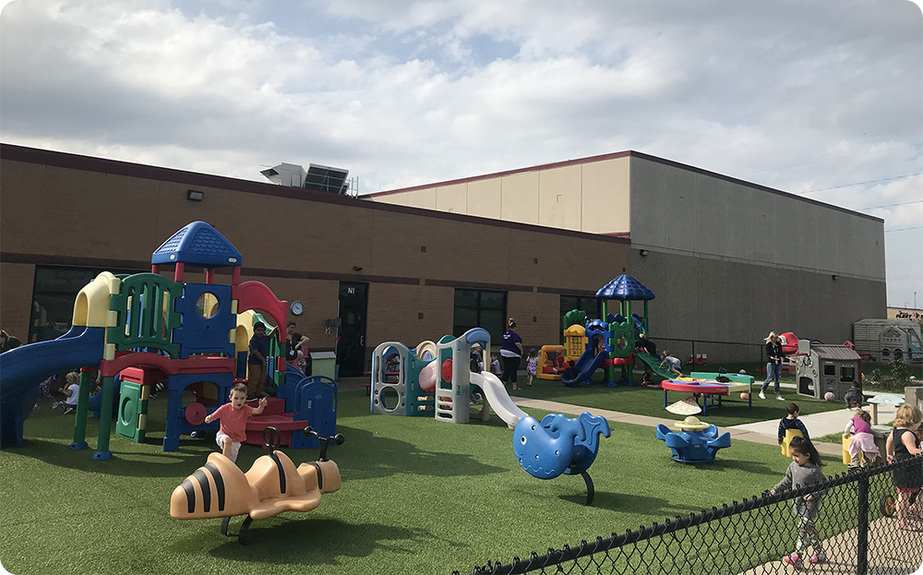 For children ages 6 weeks to 5 years old
6:00 AM - 6:00 PM

(10 hours maximum)

Rates Per Week
Member
Non-Member
Ages 6 Weeks to 23 Months
5 days/week
$200 (Includes FREE Family Membership)
3 days/week (M/W/F)
$150
$160
2 days/week (T/TH)
$125
$135
Ages 24 Months to 35 Months
5 days/week
$175 (Includes FREE Family Membership)
3 days/week (M/W/F)
$125
$135
2 days/week (T/TH)
$100
$110
Ages 3 to 5 Years
5 days/week
$160 (Includes FREE Family Membership)
3 days/week (M/W/F)
$110
$120
2 days/week (T/TH)
$85
$95
Financial Assistance is available through the Y or we accept W2
Billing is done on a weekly basis. Families are charged for the contracted number of days, unless pre-approved vacation days are applied. If additional days are needed, and can be accommodated, fees will be adjusted for the entire billing period. Bank draft is available.