Lifeguard Training
New Blended Learning Training for Lifeguarding with online and on-site training!
Comprehensive Training Sessions - Equivalent to the traditional in-person course; two year certification includes: Lifeguarding, First Aid, CPR & AED. Online lessons are completed prior to in-person training, maximizing time in the water for rescue and swimming skills. In-water sessions are conducted at the YMCA of Dodge County.
Interactive and Engaging - Participants must be 15 years or older, complete a prerequisite swim of 300 continuous yards, retrieve a 10 pound item from the bottom of the pool (8 feet minimum depth), and tread water for 2 minutes without using arms.
Non-refundable fee of $185 due upon registration. All class dates must be attended to complete this class.
Min: 3 participants | Max: 10 participants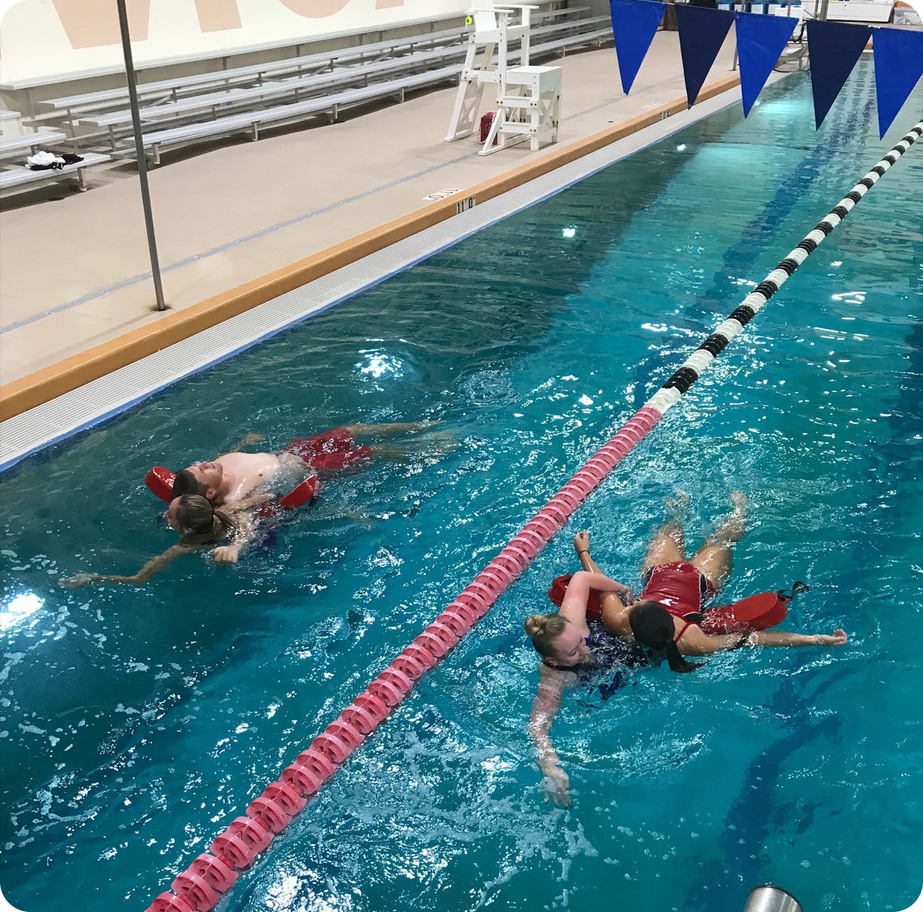 NEW! Water Safety Instructor (WSI) Course
This certification is recognized throughout the aquatics industry as a quality certification for those interested in teaching swim lessons. The class consists of classroom training and in-water participation.
Participants must be 16 years or older

Completion of test demonstrating swim stroke knowledge consistent with Level 4 Stoke Performance Charts

Treading water for 1 minute without using arms and maintaining position on back for 1 minute in deep water (floating or sculling) is required on first class for completion of this course.
Dates & Times TBD
Nonrefundable fee is due upon registration
Member: $250 | Non-Member: $300
For more information on these new courses please contact Rebekah Gaumitz, Aquatics Director at (920) 887-8811 ext.122 or rgaumitz@theydc.org.
NEW! Lifeguard Instructor (LGI) Course
Train instructor candidates to teach the courses in the American Red Cross Lifeguarding Program, including in-water rescue skills and the skills of First Aid, CPR, AED and obstructed airway through skills practicing teaching assignments.
Participants must be a minimum of 17 years old

Possess current certification in Lifeguard/CPR/AED/FA

Successfully complete the online "Introduction to the Lifeguarding Training Course" prior to the pre-course skills

Successfully demonstrate all land and in-water Lifeguard rescue skills, and CPR/AED/First Aid skills, pass prerequisite swim test prior to enrolling in course
Weekend Dates & Times TBD
Nonrefundable fee is due upon registration
Member: $250 | Non-Member: $300