We Have Something for Everyone!
At every age and every level of activity, people look to live healthier. Members and Non-Members often cite the support and enthusiasm of fellow participants and staff as key factors of greater well-being.
We offer classes for all ages, levels and interests. From low-impact exercise and water aerobic classes, chair classes, stretching and strength training to indoor group cycling, Pilates and yoga. Queenax classes offer you a brand new twist on fitness! Find a group class that's fun, supportive and will keep you moving!
The Y provides outreach programs and services at a local level within the communities we serve. We have partnered with a variety of community organizations, groups, and businesses to offer free beginning swim skills programs, youth and adult programming, and senior activities, programs and services.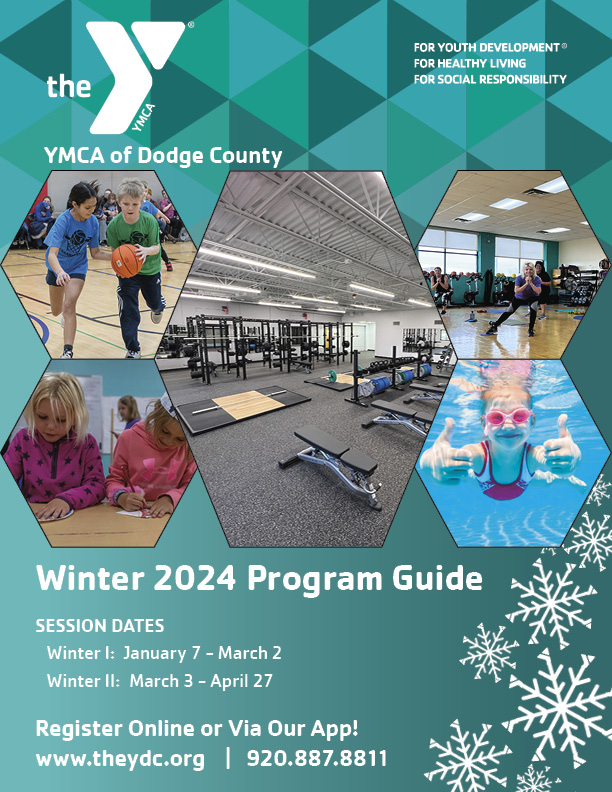 Program Registration:
Payment of class fee is required at time of registration in order to secure your enrollment. Some programs may require a registration fee.
Cancellation Policy:
Program cancellations must be completed at the Welcome Center one week prior to the start of the program. No refunds will be given if cancellation occurs within one week of the start of the program.
Credits are not given for missed classes due to personal circumstances or inclement weather. Class fees are prorated as necessary for the holidays.
A prorated refund will be given if participation ceases due to medical reasons. A note from the doctor is required to receive a refund.
The YMCA of Dodge County reserves the right to cancel or change a class time and will give a full credit on the account.
This policy does not apply to Child Care, Y-Kids School Age Care or Summer Day Camp. Please refer to parent handbook.
Refund Policy:
Cancellations done one week prior to the start date are eligible for a refund to the original payment method or for credit that can be used toward any future programming, product or service the YMCA of Dodge County offers.


Updated 11/17/2023