History of the YMCA of Dodge County
The YMCA is a world wide organization founded in 1844 by George Williams in London, England. The first YMCA in the United States was established in Boston in 1851 by Thomas V. Sullivan, who was inspired by the stories of the Y in England, and its drive to meet social needs in the community. Over the years the YMCA has survived the changing times and has established itself as an important community resource in over 100 countries throughout the world. Considered the largest volunteer organization in the world, the YMCA serves over 13,000,000 members world-wide.
The YMCA of Dodge County's roots date back as far as 1893, as a student organization at Wayland Academy. The YMCA in Beaver Dam was founded in 1914 and became known as the Beaver Dam YMCA in 1939. In 2006 the Beaver Dam YMCA changed its name to YMCA of Dodge County to more accurately represent the communities that we serve.
Beaver Dam YMCA (1921-1959)
In 1920, T. L. Newton bequeathed his property at 117 Park Avenue to the YMCA and the Newton homestead became the "new" home of the Y.
H.T. Burrow, president of the Monarch Range Company spearheaded a 17 year fund raising effort consisting of an annual circus, ice cream socials, and house to house visits. In 1958, George Frederick chaired an all out $250,000 clean-up campaign to build a new Y facility.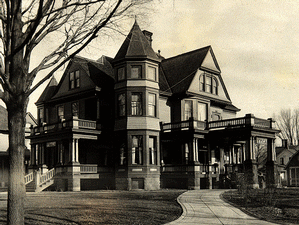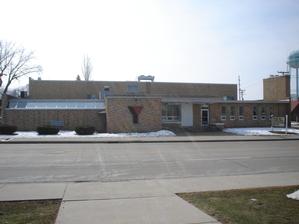 Beaver Dam YMCA (1960-2007)
The new facility was completed and dedicated in September of 1960.
Since that time numerous facility improvements allowed the Y to keep pace with community needs. In 2005, it became obvious that the Y had outgrown its walls and a $8.1 million dollar "Opportunity of a Lifetime" capital campaign was begun.
YMCA of Dodge County (2007 - Present)
In September 2007, the YMCA of Dodge County, located at 220 Corporate Drive in Beaver Dam, Wisconsin, opened our doors to serve the surrounding communities of Dodge County.
The YMCA of Dodge County is a shining example of what people with the interest, courage and foresight can do for the Y and for its communities.