Trunk or Treat
FREE and OPEN TO THE PUBLIC!
Join us Thursday October 28th from 5:00 - 7:00 pm in the YMCA parking lot (220 Corporate Drive, Beaver Dam, WI).
Dress up the kiddos and bring them here for an awesome night of fun as they trick or treat from trunk to trunk!
Free Family Fun Friday's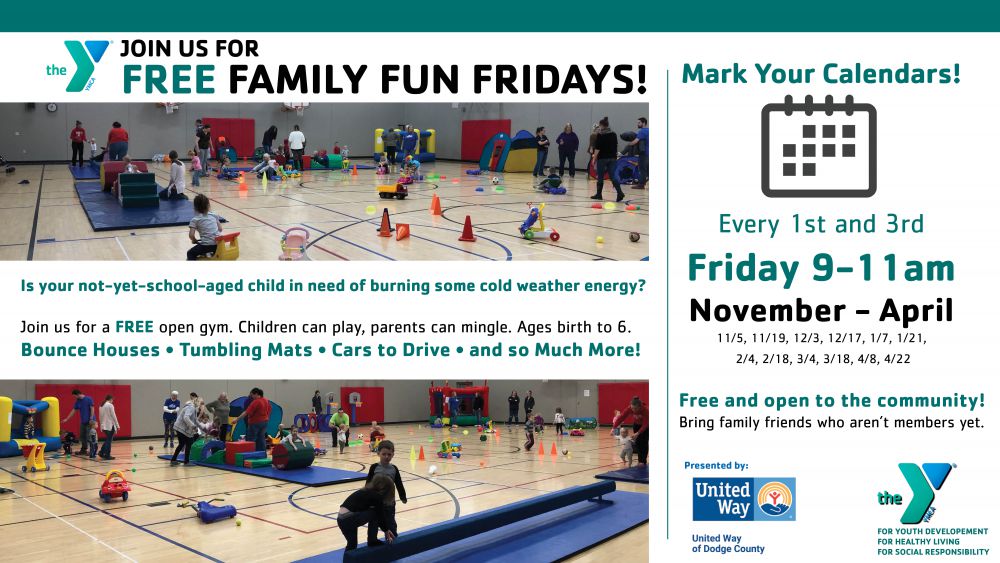 OPEN to the PUBLIC! FREE FAMILY FUN FRIDAYS start November 5th! Join us for a FREE open gym. There will be bounce houses set up, tumbling mats to crawl on, cars to drive, and so much more!
Dive In Movies
More information coming soon!